Contributed by Jai Jones. Follow Jai on Instagram at @JaiEats.
As we near the middle of Eat Local Season, you may have seen many ways to shift some of your spending to support the local food system- from CSAs to dining at a new neighborhood restaurant. But one of the easiest that easily can fit in your current routine is to consider local alternatives to some of your pantry staples. Here are a few of my favorite local alternatives that I'm sure you'll love, and even better, you'll be supporting a local purveyor while at your favorite grocery store. Everything from your new favorite salt, to a local soda that will up your at home cocktail game can be found here – and it's all local.
Coffee
Springbok Coffee Roasters
There are a few great local roasters that I enjoy, and one of them is Springbok Coffee Roasters. Since 2015, this small batch roaster founded by two local brothers has expanded to provide beans to some of the notable coffee shops in town, while also selling direct to consumers in many local markets and online. If you're looking for one to start with, the Costa Rican Tirra Estate is a favorite, with a sweet floral flavor and notes of jasmine + apricot. 
Salt
Bulls Bay Salt Works
This was, and remains, one of my favorite local pantry staples. Started by Rustin and Theresa Gooden, Bulls Bay Salt Works specializes in solar-evaporated sea salt, all harvested in Bulls Bay, South Carolina. The Smoked Sea Salt was their first, and continues to be a personal favorite of mine. Smoked with oak, it's perfect for meats, fish and more. Trust me on this one. 
Olive Oil
Olinda Olive Oil
You may have seen Olinda at farmer's markets around Charleston, but this olive oil brand started by a former Charleston school teacher is a fantastic alternative to one of the most used pantry staples in all of our kitchens. The Charleston Blend is an unfiltered mix of arbequina and arbosano olive oils, and is a balanced, flavorful and most importantly – local alternative worth trying.  
Baguette Magic has been part of the Charleston area for over a decade, and most recently has been taken over by two sisters that have made this James Island staple better than ever. In addition to fantastic sandwiches and more, Baguette Magic is also a great place to source bread and pastries, all baked fresh daily right on site. The sourdough and croissants are both not to be missed. 
Greens
Vertical Roots
You have likely seen Vertical Roots at your favorite grocery store alongside all of the other produce, so what makes this local brand special? Vertical Roots, founded by two high school friends who wanted to provide local produce to communities around South Carolina, is now the largest hydroponic container farm in the U.S. Through sustainable farming and fast local distribution, Vertical Roots allows you to access fresh greens that last longer and are fresher than other options you'll find. 
Sauces
Lillies of Charleston
For sauces and spices, there are many local options worth considering, one of these being Lillie's of Charleston. This black-owned family business is known for their Special Blend All Purpose Hot Sauce that is truly versatile enough to use in most dishes, adding flavor in an approachable way.
Beer
Coast Brewing
32°/50° Kölsch
Among the first wave of microbreweries to call Charleston home, Coast Brewing is home to a few popular local brews, including the 32°/50° Kölsch. This kolsch style ale is one of their two original beers and remains a personal summer go-to brew. This dry and wine-like Kolsh is a perfect light beer, with a floral finish that makes it a staple for enjoying outside in the Lowcountry.
Soda (also great for cocktails)
Cannonborough Honey Basil Soda
You may not have considered soda and natural ingredients to be mentioned together, but Cannonborough Soda Company is changing that. Founded by three long-time friends who thought soda could be re-invented with a focus on natural sweeteners and local produce, the line of sodas from this local brand are great to be enjoyed on their own, but also make for the perfect cocktail mixer at home. Cannonborough Honey Basil paired with High Wire Hat Trick Gin? Drink of the summer. (see the recipe here) 
—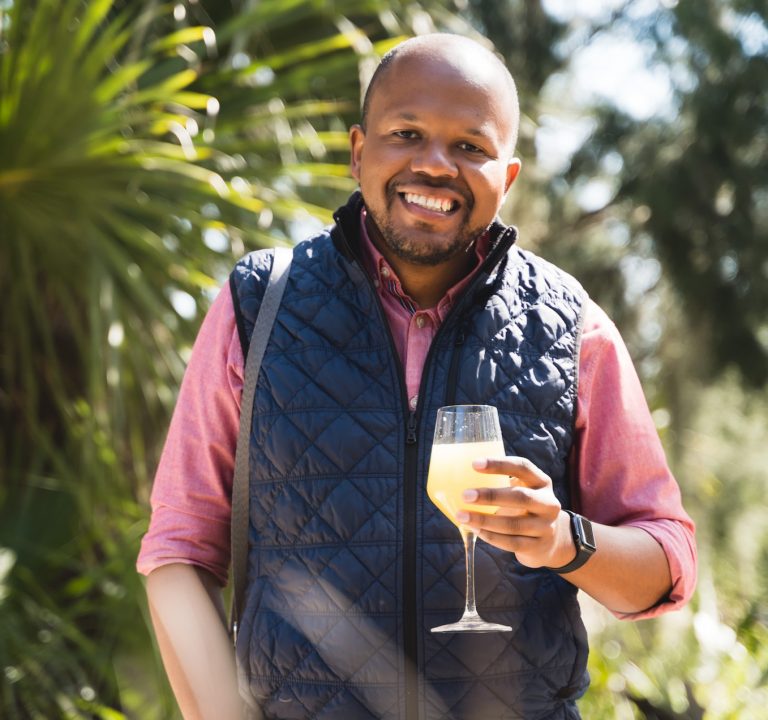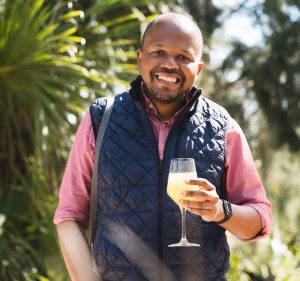 Jai Jones the creator and photographer behind Jai Eats, a food and drink blog and Instagram account highlighting the local food + beverage scene and the people behind it all. Jai has worked with and has been featured by Condé Nast Traveler, the Post & Courier, Charleston Wine + Food, The Lee Bros., Today Food, and more.