Two-part series on their history, how to read them, and why you should care
Written by Eminah Quintyne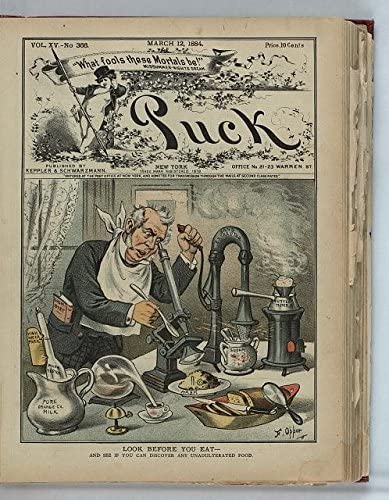 Developed to provide consumer protection, regulate food product transparency, promote health mindfulness, and guide the public in making informed food choices, the U.S food nutrition label exposes what is inside foods and is designed for public use.
The question is do people use them? Do you? Are nutrition labels used when making food choices and do people find them helpful or confusing?
Nutrition labels have been criticized for being too complex for the average consumer to use and understand1,2. According to research, the ability to understand a nutrition label correlates with self-reported dietary behaviors3. Research also reports many consumers to have difficulty interpreting nutrition labels, and The 2016 revised nutrition facts label may address some deficits in consumer understanding by eliminating the need to perform certain calculations (eg, total calories per package)3. However, some tasks still require the ability to perform calculations (eg, percentage daily value of calories)3. Researchers believe schools have a role in teaching skills, such as mathematics, needed for nutrition label understanding3.
For context, you should have a little perspective on the big picture surrounding consumer protection. In the United States, nutrition labels are mandated by federal legislation and enforced by the U.S Department of Health and Human Safety (HHS) through the Food and Drug Administration (FDA). The FDA is a federal agency within the executive department of the HHS. Secondary legislation for Nutrition and Food Labeling is authorized by rules and regulations brought forth through the FDA's Center for Food Safety and Applied Nutrition Office of Nutrition and Food Labeling. In short, among other jurisdictions the FDA is authorized to enforce laws (federal legislation), and make rules and regulations about food products under specified federal legislation with the full effect of the law.
Today, nutrition fact labels are required to report 14 nutrients found in foods4, and provide ingredient (list by concentration from most to least) and allergen (identifies major allergens eg, nuts, soy, wheat, etc.) statements.

List of 14 nutrients legally required on a U.S Nutrition label (list reflects the 2016 amendments to the Food, Drug, and Cosmetic Act):
Total Fat = Macronutrient → 1g Fat = 9 kilocalories
Saturated Fat
Trans Fat
Cholesterol
Sodium
Total Carbohydrate (Carbs) = Macronutrient → 1g Carbs = 4 kilocalories
Fiber → Because fiber in non-digestible subtract fiber from total carbohydrates
Total Sugars
Added Sugars
Protein = Macronutrient → 1g Protein = 4 kilocalories
Vitamin D
Potassium
Calcium
Iron
The 14 items listed are federally required nutrients for reporting on Nutrition labels, however food product developers have the option to report additional nutrients like Vitamin E, unsaturated fats like mono and polyunsaturated fats, or magnesium and zinc. A food item that yields zero on eight or more nutrients from this list may be shown on an abbreviated label known as a simplified label. Today's list evolved among federal legislation throughout U.S history.
Nutrition label timeline:
1906 – Pure Food and Drugs Act
First federal legislation centered on consumer protection that forbade the sale of illegitimate or tainted food and drugs in interstate commerce5. This law lacked specific authority and did not impose standards for food5.
1938 – Food, Drug, and Cosmetic Act (FD&C)
Amplified the government's ability to enforce authority over food, drugs, medical devices, and cosmetics5. Established conditions under which nutrition and health claims may and may not be made for foods. Regulates the presentation of claims5.
1990 – The Nutrition Labeling and Education Act (NLEA)
Gives the FDA specific authority to regulate all nutrient content claims, establishes guidelines for nutrition labeling, and requires nutrition labeling of most foods regulated by the agency6. Exempted restaurant menu items and other ready-to-eat food6.
2010 – The Patient Protection and Affordable Care Act (ACA)
The ACA amended the NLEA requiring nutrition labeling for standard menu items on menus and menu boards for certain restaurants and similar retail food establishments, like movie theaters that offer prepared food, as well as calorie labeling for food sold from certain vending machines7.
2016–  Amended Section 403(q) of the Federal Food, Drug, and Cosmetic Act (the FD&C Act) (21 U.S.C. 343(q))
The amendment updates the list of nutrients that are required or permitted to be declared; provides updated Daily Reference Values and Reference Daily Intake values that are based on current dietary recommendations from consensus reports8; amends requirements for foods targeted for children under the age of 4 years and pregnant and lactating women8. It establishes nutrient reference values specifically for these population subgroups and revises the format and appearance of the Nutrition Facts label8.
The 2016 FDA revised Nutrition Facts panel reflects current nutrition science and public health research3 including information about the link between diet and chronic diseases, such as obesity and heart disease3. The changes attempt to make the nutrition label more user-friendly3. Although Nutrition labeling is federally mandated, many local or small establishments offering prepared or restaurant menu items are exempt from providing the public with FDA-approved restaurant menu nutrition label information. The written nutrition information on total calories; total fat; saturated fat; trans-fat; cholesterol; sodium; total carbohydrates; sugars; fiber; and protein9 is required from chain restaurants with 20 or more locations doing business under the same name and offering a majority of the same menu items upon request9
Small businesses are exempt from providing an FDA approved nutrition label on packaged foods10 like refrigerated summer seafood salad, or chicken piccata if:
The small business has low-volume products, meaning the business employs less than an average of 100 full-time employees and sales less than 100k units of a product in the U.S during a 12-month period10 (to legally qualify for this exemption a small business is required to file a notice with the FDA)10.
A small business retailer has annual sales less than or equal to 500K or gross sales of foods or dietary supplements to consumers at an amount of less than or equal to 50k. (Notice filing with the FDA is not legally required to qualify for this type of exemption)10.
Exempt establishments are subject to regulations that govern nutrition labeling in their home state. Many of which only require a food product's name, net weight, ingredient list by concentration, and the address where it is manufactured. These kinds of labels are inferior in capacity and are not as objective as an FDA-approved nutrition label.
Many small businesses can't afford the software or lab test that help in creating FDA-approved labels, want to save money, haven't gotten there yet, or don't understand or prioritize high standards for health.  Every ingredient in a recipe on a nutrition label has been analyzed in a lab for its nutrient content. The combined impact from the sum of all a recipe's ingredients is what is reported to you on an FDA-approved nutrition label, and local foods particularly fruits and vegetables will give the greatest amount of nutrients.
If you have visited a Chick-Fil-A or another franchise-style restaurant you may have noticed a calorie count on the indoor and drive-thru menu board. Upon request, Chick-Fil-A provides the public with a nutrition facts panel and is legally required to do so. Chick-Fil-A also provides an online copy of a nutrition facts panel for all their menu items.
This is about more than the numbers listed in a box. People are dying from what they eat, addicted to food, unhappy being overweight, suffering from thyroid disorders and chronic diseases like heart disease, hypertension, diabetes, and renal failure, sometimes genetic but often triggered by lifestyle and diet. So what should we do? Quality of life means everything, one step in the right direction is education. The government and health professionals are taking action to give direction on what we can do to eat healthily. We have to choose to know more and that means something different for everyone. Start with what you want to know.
Research states, The Nutrition Facts panel (NFP) — is sometimes referred to as the "cornerstone of nutrition labeling"3,11 and was developed to provide consumers with the information they need to follow dietary recommendations. The NLEA 3,12, required nearly all packaged foods to carry the Nutrition Facts label and intended to allow consumers to make healthy food choices and ultimately reduce their risk of illness and death from diet-related chronic diseases3,13. Many consumers check food labels when buying food, either to choose healthy foods or to lose weight3,14. Label users also tend to report more healthful dietary practices than nonusers3.
"Nutrition labels are hard to read. I think one of the biggest things I try to make people understand is serving size. Why we label a serving size relates to the numbers on a Nutrition label. We may think we're making the best choice, but we're not. It's important to be able to choose wisely", said Dr. Kimberly Baker.
Dr. Baker is the Food Systems and Safety Program Team Director at Clemson University. She earned a PhD in Food Technology from Clemson University, MS in Food and Nutrition, BS in Dietetics, both from Indiana University of Pennsylvania and an AAS in Culinary Arts from Johnson & Wales University. Dr. Baker plays a large role in Clemson's Food2Market program, which offers local entrepreneurs varied resources including the opportunity to have their products screened for a limited number of lab tests and an FDA-approved Nutrition Facts label made using Esha's Genesis nutrition labeling software. The Food2Market program is an excellent provision for the general public and for food product developers.
How to read a nutrition label (Read next week's blog, part 2, to learn more!)
Taking a delicious seasonal menu item from Swamp Fox in Charleston, SC, I will demonstrate just how to interpret a customized nutrition label with local fare. I am breaking it all down serving size, calories, % Daily Value (DV), nutrients and more… 
If you're interested in knowing nutrient content and your favorite local food spot is exempt from offering an FDA-approved label, ask for one. Business owners are busy and need to know what their customers want. We encourage you to think about health and to be your best at every stage of your life cycle. While always a work in progress I for one plan on having healthy organ systems and looking 30 when I'm 50. I do. That reigns true to the spirit of who I am, and I cheer you on to choose to be healthy, eat right and beautiful inside out.
—
Written and provided by Eminah Quintyne, a volunteer contributor to the 2021 Eat Local Challenge. Eminah is a food science professional with an MPH in health policy and management and BS in nutrition and food sciences. Eminah is on her way to becoming a Registered Dietician Nutritionist in 2021 and is assisting Lowcountry Local First with the Eat Local Challenge as part of her learning experience. Look for informative pieces from her throughout the challenge, spotlighting why local foods are often more nutritious.
—
References
Borra S. Consumer perspectives on food labels. Am J Clin Nutr 2006;83(5, suppl):1235S.
Levy AS, Fein SB. Consumers' ability to perform tasks using nutrition labels. J Nutr Educ 1998;30(4):210–7. 10.1016/S0022-3182(98)70321-8
Persoskie A, Hennessy E, Nelson WL. US Consumers' Understanding of Nutrition Labels in 2013: The Importance of Health Literacy. Prev Chronic Dis. 2017;14:E86. Published 2017 Sep 28. doi:10.5888/pcd14.170066
Selden CR, Zorn M, Ratzen S, Parker RM. Health Literacy. Current Bibliographies in Medicine 2000-1 2000. w https://www.nlm.nih.gov/archive//20061214/pubs/cbm/hliteracy.html. Accessed May 23, 2021
Waxman, H. A. (1990, November 8). H.R.3562 – 101st Congress (1989-1990): Nutrition Labeling and Education Act of 1990. Congress.gov. https://www.congress.gov/bill/101st-congress/house-bill/3562. Accessed May 23, 2021
World Health Organization. (n.d.). World Health Organization. https://extranet.who.int/nutrition/gina/en/node/8006. Accessed May 23, 2021
Food Labeling; Nutrition Labeling of Standard Menu Items in Restaurants and Similar Retail Food Establishments. Federal Register. (2014, December 1). https://www.federalregister.gov/documents/2014/12/01/2014-27833/food-labeling-nutrition-labeling-of-standard-menu-items-in-restaurants-and-similar-retail-food. Accessed May 24, 2021
Regulations.gov. (n.d.). https://www.regulations.gov/document/FDA-2012-N-1210-0875. Accessed May 23, 2021
Center for Food Safety and Applied Nutrition. (n.d.). Menu Labeling Requirements. U.S. Food and Drug Administration. https://www.fda.gov/food/food-labeling-nutrition/menu-labeling-requirements. Accessed May 23, 2021

Center for Food Safety and Applied Nutrition. (n.d.).

Small Business Nutrition Labeling Exemption Notice Model Form

. U.S. Food and Drug Administration. https://www.fda.gov/food/labeling-nutrition-guidance-documents-regulatory-information/small-business-nutrition-labeling-exemption-notice-model-form. Accessed May 23, 2021

 Taylor CL, Wilkening VL. How the nutrition food label was developed, part 1: the Nutrition Facts panel. J Am Diet Assoc 2008;108(3):437–42. 10.1016/j.jada.2007.12.010
Nutrition Labeling and Education Act of 1990, Pub. L. No. 101–535, 104 Stat 2353 (Nov 8, 1990).
Kessler DA, Mande JR, Scarbrough FE, Shapiro R, Feiden K. Developing the "Nutrition Facts" food label. Harvard Health Policy Rev 2003;4(2):13–24.
Borra S. Consumer perspectives on food labels. Am J Clin Nutr 2006;83(5, suppl):1235S.