Ingredients that tell stories
Written by Eminah Quintyne.
Like pizza (Italian), hot dogs (German), French fries (Dutch), hamburgers (German), watermelon (African), coffee (African, Ethiopia), yams (African), black-eyed peas (African) or chicken pot pie (Greek), OKRA (African) has assimilated so far into American Culture, particularly southern culture that most of us don't bother to think about where it comes from. I will venture to say "southern food" is "soul food". Same engine, different brand. The branding of "southern food" is quite different from how many see "soul food".
The term "melting pot" is the idea of different elements melting together becoming a common entity, soup, homogeneous mixture, or culture if you may.  If Okra is richly assimilated into southern American culture, I am saying okra has come to resemble what the majority of American society believes to be so mainstream it is considered American like hot dogs, hamburgers, and French fries.  The use of okra has been adapted to the dominant or prevailing culture. Okra is less of a lone wolf used by a minority group of people. You forget all about where it came from. You may ask if gumbo, shrimp and grits, or okra tastes good, what does it matter where it comes from? Just eat!
"To me, what was missing in food programming was the cultural context. To look at our country through food as a microcosm to tell a larger American story. I wanted to see food in situ, food that talked about the deep emotional importance it has in our lives. I was seeing it in food writing, but I wasn't seeing it on TV. So much of food television — including "Top Chef" — is either demonstrational, analytical, dissective, or an excuse for self-aggrandizement, for how cool "so and so" is.  I wanted to show how interesting and cool these people are that we just walk by in our daily lives, or just grab the takeout package from," said Padma Lakshmi to the LA Times about her Hulu series Taste the Nation. Padma is an Indian American author, TV host, activist, and model. Seven networks turned Padma down before Hulu said yes. Her convictions are now a trendsetter encouraging other networks to jump on the bandwagon and tell the larger American food story.
You don't know what you don't know. The knowledge of where food comes from and how it's prepared is education. It opens your mind, puts things in perspective, and may encourage you to think outside the box the next time you're making a meal. Latin, Creole, Asian foods… this narrative is not wholly about any one group, food origin, or dish; it's about ALL of it. It is necessary to point out that enslaved Africans' contributions to American food are often triumphed over, put down, hidden, or suppressed.
In the book A Nation of Immigrants, written by John F. Kennedy, President Kennedy recognizes that America's origins exist within a foundation laid by a diversity of immigrants. The Economic Growth Initiative published by The George W. Bush Presidential Center publicizes America as a nation built and strengthened by the contributions made by immigrants2.
Slavery might be unrelatable, disengaging, boring, trite, far too cumbersome, or antiquated to some. It's suggested enslaved Africans may be described as "workers" or "settlers"3. As it relates to enslaved Africans, it is also suggested they too are named immigrants as part of an ongoing campaign to neuter the pathos social grievance has in the language of politics3.
What is clear is immigrants make the choice to come to America vs. enslaved Africans who were forced to come to America and were brutally bought and sold upon arrival. Today, the descendants of enslaved Africans and immigrants are known as African Americans. In my original article "Local Okra vs. Non-Local Okra", the message is nutrients are lost in the distribution chain. There is amplified nutrient density in fruits and vegetables you get off the vine. Shop local.
The Okra Remix says the food ingredients of enslaved Africans and immigrants tell the American Food story. Okra was brought to the Americas from Africa with slaves. Slave traders took natural resources (seeds) and human beings from West Africa with motivations for commerce. They wanted to make money and had every intention to sell people and their resources to get it. Slavery became a big business in the American south. It was free labor. Slave owners did not want the federal government creating any policy impacting their ability to possess free labor and monetary gain. States below the Mason Dixon line (confederate states) were so eruptive with anger about the abolition of the institution of slavery that they succeeded from the union and soon came the American Civil War (a war between citizens of the same country). In short, slave owners did not want the U.S government messing with their money and that meant war. I digress into a brief history lesson.
The unfortunate plight of slavery took enslaved Africans to Portugal, Brazil, throughout South America, the Caribbean, and more. There are black people of African descent around the globe that have contributed to and taken on the language and cultures of many nations; contributions to food (cornbread, BBQ ribs), music (Samba, Bachata, Reggaeton, Mambo, Ruma), art, dance, etc. Since the transatlantic slave trade beginning in the 16th century, many Africans4 have traveled to America by choice as immigrants, attending among the most prestigious schools, bringing their modern era culture with them. America is something of a montage of every country in the world4. As mentioned in the first article okra is a warm-weather crop that originated in Africa. It begins as a flower that turns into a fruit that we then use as a vegetable in popularized dishes:
        Gumbo
        Shrimp and Grits
        Quimbombo (Cuban okra stew)
        Okra Stewed with Tomatoes
        "Cou-Cou" (Bajin dish; cornmeal cooked with okra)
        Okra Sambal (Southeast Asian)
        Paella (Latin)
        Jambalaya (Creole)
        Succotash
        Pickled okra
        Fried, baked, grilled okra
Pizza originated in Naples, Italy. It was quick and inexpensive to make and deemed a low-class poor people food. What was once called low-class I call resourceful. Making the best of the resources at your disposal often inspires the most creative work. When people are limited by what's in their backyard, they are forced to take what they have and make the best of it. It's what the Italians did and is what many cultures still do. Europeans certainly are not the only creative contributors. Creativity comes from around the world. People use the ingredients native to their land and color the narrative of that food culture. Think about a sandwich and its similar variations:
    Shawarma
    Sandwizza
    Gyro
    Roti Chaud
    Banh Mi
    Doner Kebab
    Michetta
    Bocadillo
    Arepa
    Fricassee
    Torta
    Falafel
    The Cuban
    Tuna Provencal
    Gatsby
    Burrito, tacos
    Jamaican Beef Patty
You may recognize all or many of these, and you may prefer some of these international sandwich options more than others. Shawarma is my personal favorite. Look these up. Learn more. Use local ingredients and try making something different.
The South Carolina Department of Agriculture Agribusiness Center for Research and Entrepreneurship (ACRE) "isn't looking for the run-of-the-mill farmers", says Kyle Player, Executive Director of ACRE.
If you're a farmer or a grower doing something outside the box, ACRE is looking for you. ACRE offers an introductory and advanced training course. The course curriculum is structured around business development and is taught by the Clemson Agribusiness Extension Program Team. As a participant, among many other things, you gain the opportunity to pitch your business to a panel of judges to compete for funding. Visit acre-sc.com for more information.
Okra is high in fiber (good for gut health), antioxidants (help prevent negative signs of aging5), magnesium (needed to absorb vitamin C), and vitamin C (helps to boost your immune system). You can find fresh okra from Joseph Fields Farms on Johns Island, SC. For the best quality, you want to pick pods about two to three inches long.
Contact Joseph at:
Joseph Fields Farm and Market
Market Hours: Tuesday – Saturday 9 am – 5 pm
3129 River Road
Johns Island, South Carolina
29455
Fieldsfarmllc@Bellsouth.net
(843) 729-9606
Speaking of outside-the-box, Blake Crosby is a farmer in Bluffton, SC. Okra is one of his favorite vegetables and he is doing something that's pretty unique.
"I'm growing multiple heirloom varieties this year. Japanese pink okra, a light green Turkish variety, a Sea Island red, and a couple of other varieties that some small farmers have stewarded and improved upon for years. I've also got my own variety that I started saving last year that will be a fun landrace breeding project," said Blake @Crosby Gardens. In the 21st century, it's amazing what one can do with seeds that came from Africa.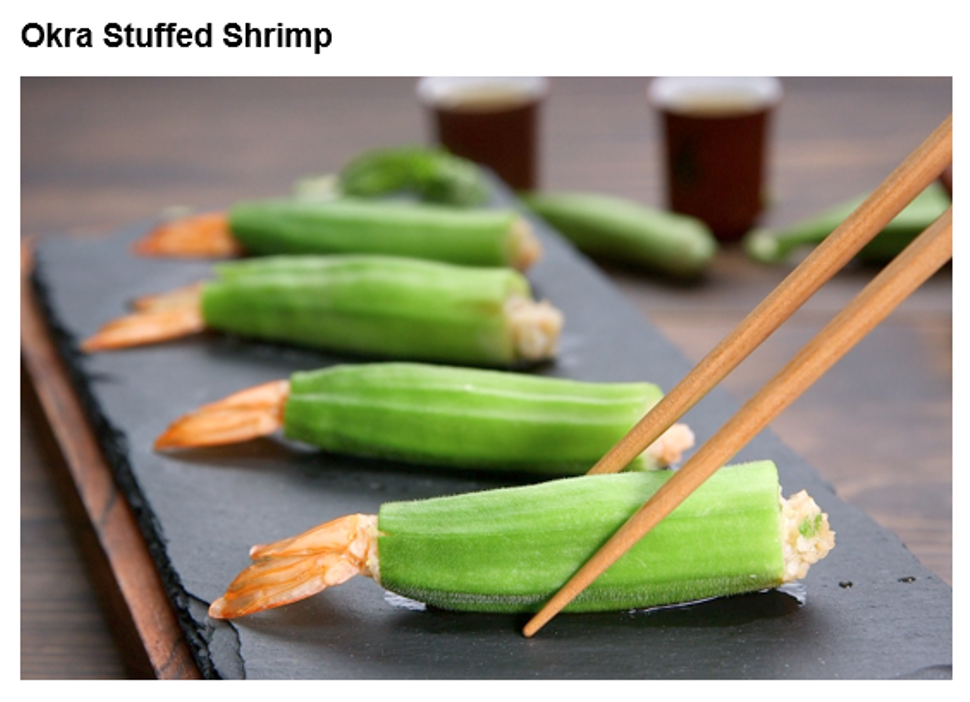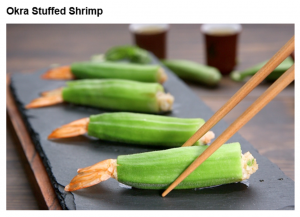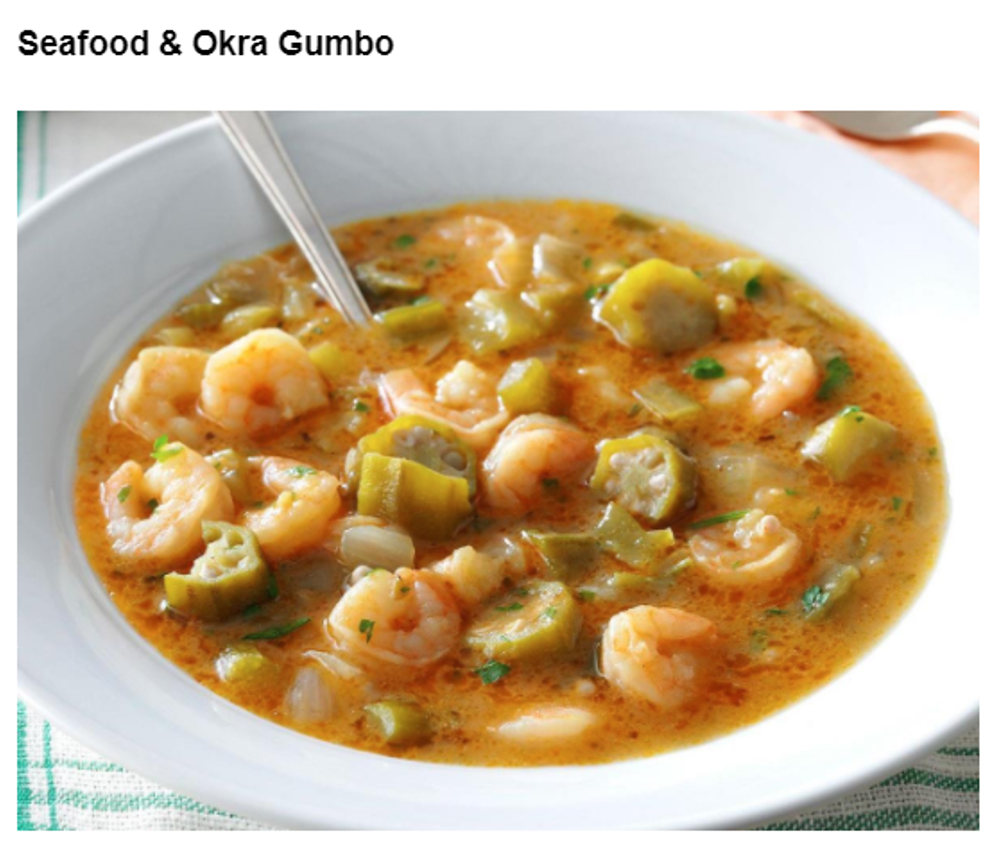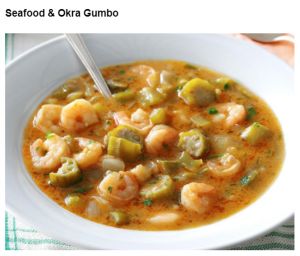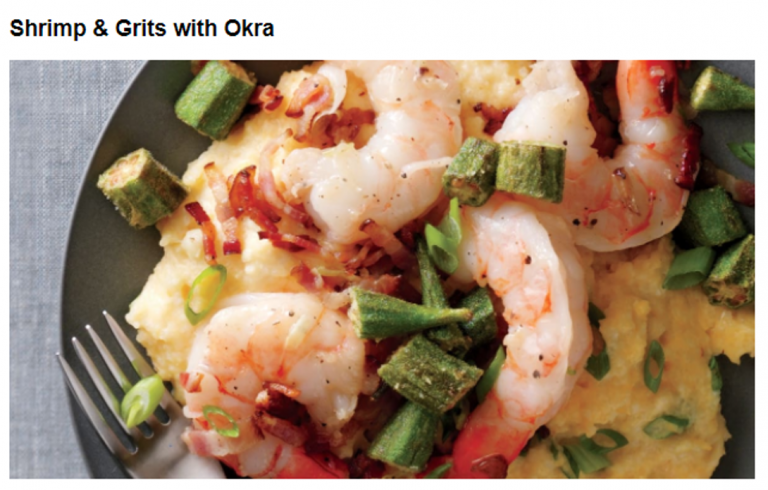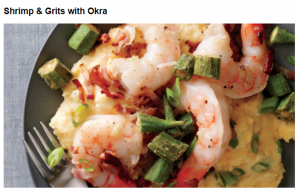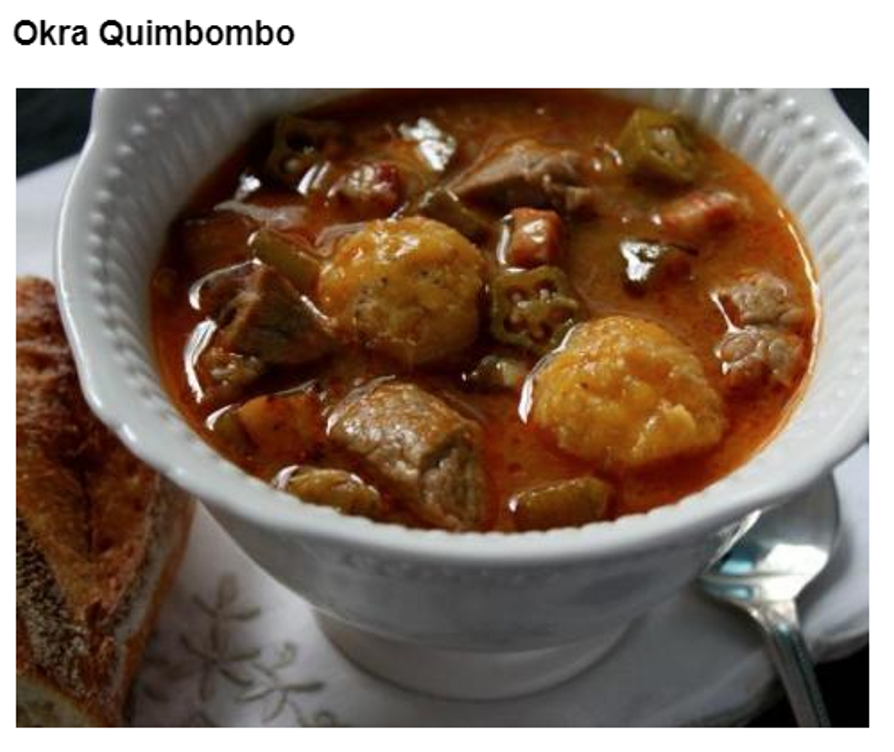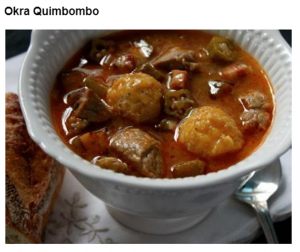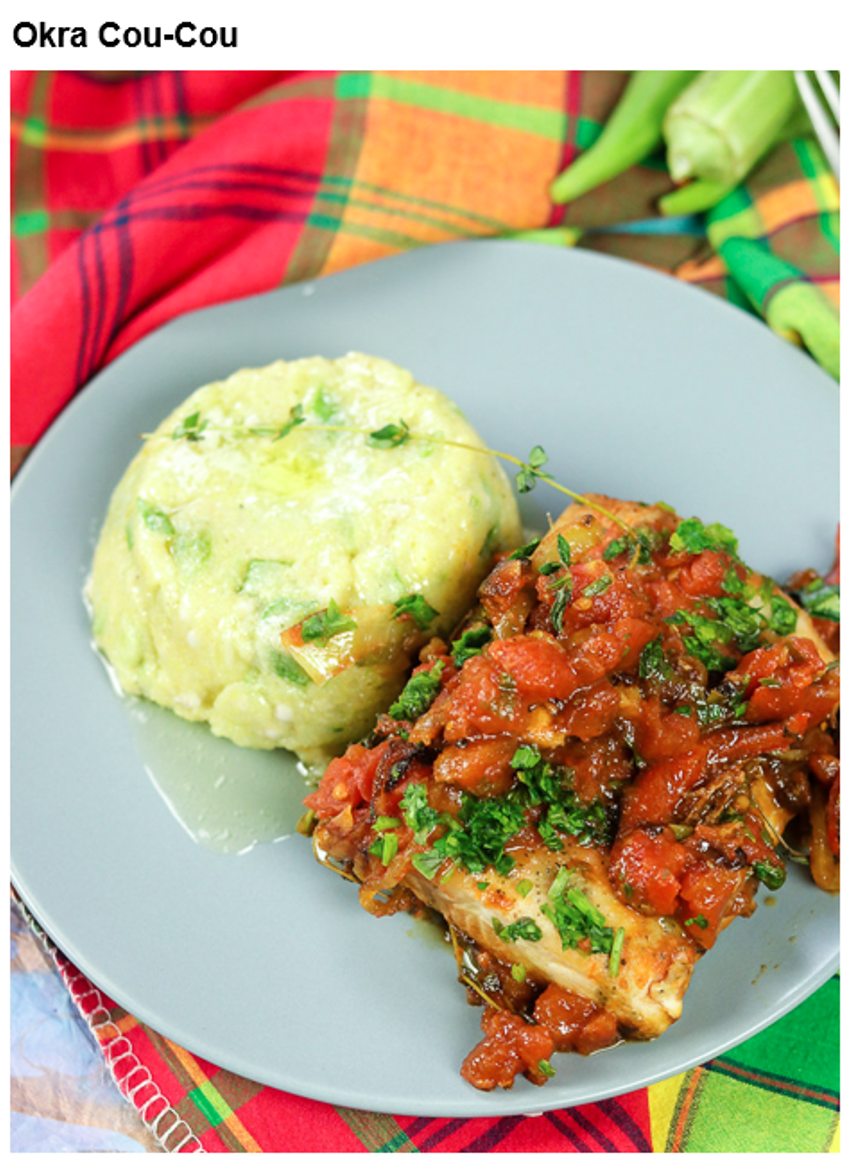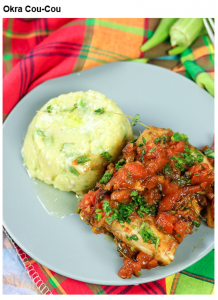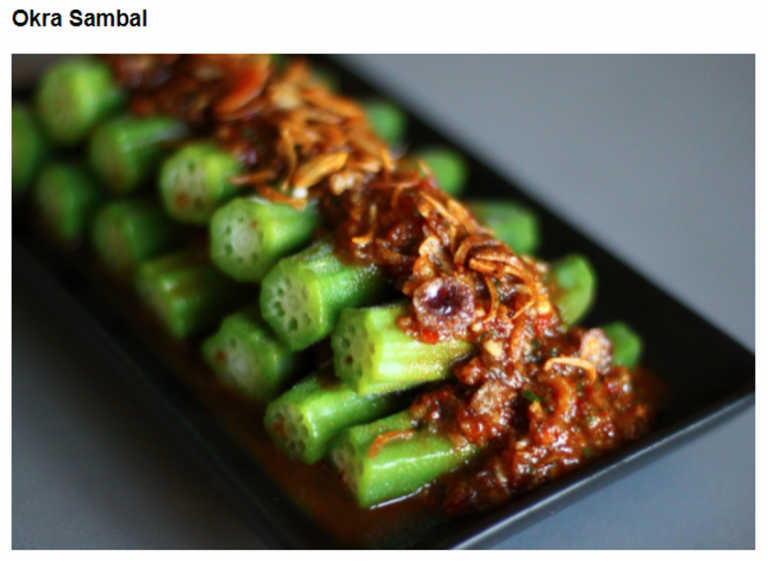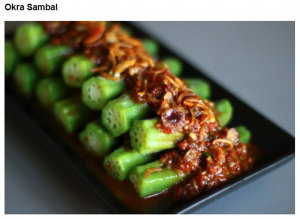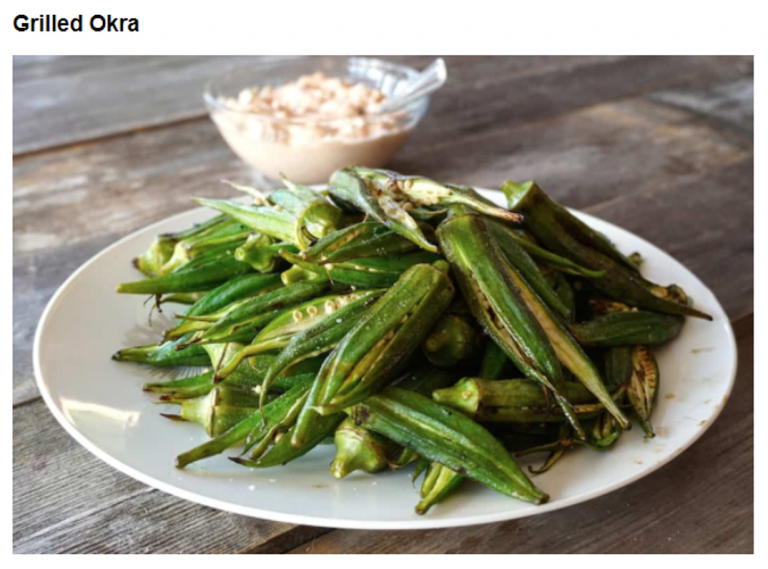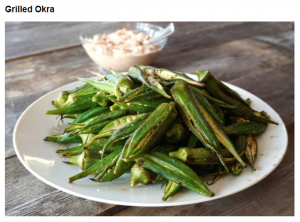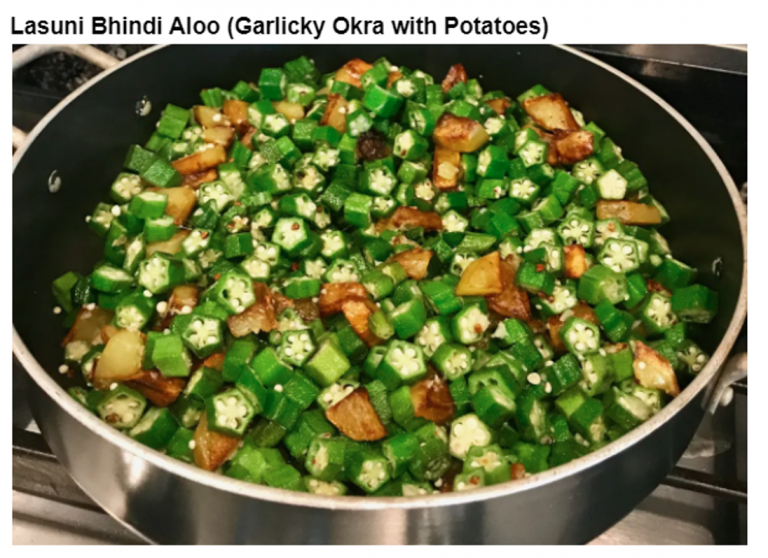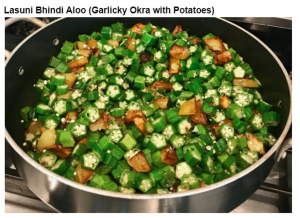 –
Written and provided by Eminah Quintyne, a volunteer contributor to the 2021 Eat Local Challenge. Eminah is a food science professional with an MPH in health policy and management and BS in nutrition and food sciences. Eminah is on her way to becoming a Registered Dietician Nutritionist in 2021 and is assisting Lowcountry Local First with the Eat Local Challenge as part of her learning experience. Look for informative pieces from her throughout the challenge, spotlighting why local foods are often more nutritious.
–
References
 Los Angeles Times. 2021. That time Padma Lakshmi ate desert woodrat on 'Taste the Nation'. [online] Available at: <https://www.latimes.com/entertainment-arts/awards/story/2021-06-15/padma-lakshmi-taste-the-nation?> [Accessed 18 June 2021].
A Nation Built by Immigrants | Bush Center. (2021). Retrieved 17 June 2021, from https://www.bushcenter.org/publications/resources-reports/reports/immigration.html
Pitts: Explaining the difference between immigrants, slaves. (2021). Retrieved 18  June 2021, from https://www.eastbaytimes.com/2017/03/08/pitts-explaining-the-difference-between-slaves-and-immigrants-to-ben-carson/
transatlantic slave trade | History & Facts. (2021). Retrieved 17 June 2021, from https://www.britannica.com/topic/transatlantic-slave-trade
Fusco D, Colloca G, Lo Monaco MR, Cesari M. Effects of antioxidant supplementation on the aging process. Clin Interv Aging. 2007;2(3):377-387.